A lot of people enjoy the outdoors in the winter time, whether it be skiing, hiking, birdwatching, patio drinking… it doesn't matter, especially here in Colorado. That's why you have to pivot to find a piece of the outdoors to call your own, during the winter time…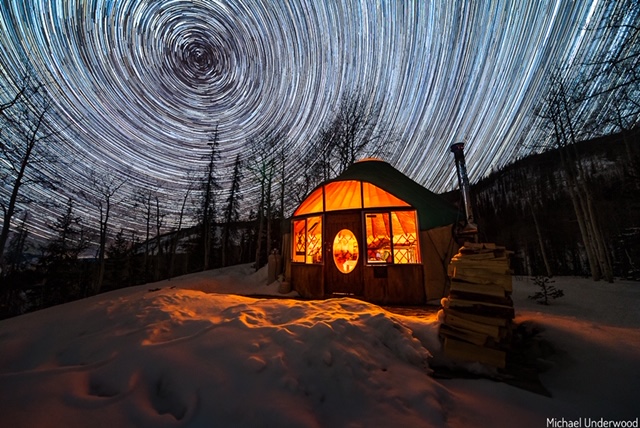 If you're looking for enjoyable ways to spend a weekend in the mountains, without fighting traffic and tourists.. I have found the activity for you. Snowshoeing/XC Skiing and Yurt Camping.. apparently it's a vibe up in the BLM areas of Colorado and it picking up more steam with new amenities .Check out this ish:
"The Jon Wilson Yurt is a short 1.25 miles from State Highway 149 south of Lake City. It provides an excellent destination for novice back country skiers or snowshoers in the winter or a variety of summer campers. This will make an easy hike from the highway for folks without four wheel drive. 4X4\'s, ATVs etc have a parking area 200 yards of the yurt. A foot path leads from the road to the yurt. There is no motorized access to the yurt.
The site has great views of Lake San Cristobal and the Lake Fork valley, Sunshine Peak and the other alpine peaks across the valley, plus views of Lake City. Located just one and one quarter mile from the highway along a wide and regularly groomed trail, with no avalanche danger in winter and a 4X4 road in summer, it is a good destination for families.
The new Wilson Yurt is 20 feet in diameter and sleeps up to 8 people. It has double pane glass slider windows and many other improvements that were not possible when the yurt was required to be set up and then taken down again each season."
I mean… sign me up. You could do a couples retreat where you cross country ski, snowshoe.. and shoot your dinner (not really) all while sleeping comfortably and quietly.. Beats the hell out of staying 15 ft from the 5000 families that just flew in from Australia to enjoy 3 month vacation. It's $150 for weekend evenings & $130 for weekday.. That's like 1/2  the price of Rabbit Ears Motel these days!
If you're intrigued by this weekend getaway and want to know more, I've attached the link here.